The 2022 Connected Health Pulse MVP Awards!
Connected Health Pulse brings together the best content from hundreds of industry thought-leaders. These awards will recognize the Most Valuable Posts as judged by our readers, award committee, and our machine intelligence and social media. We will recognize the posts that provide the highest value to industry professionals - useful and actionable information, that is tactical or strategic in nature, providing either long-term or short-term value.
Check out the 2022 MVP Award Winner Acceptance Speech Compilation:
Click on the categories below to vote for your favorite articles to win a Connected Health Pulse MVP Award! You can vote for up to 3 articles per category and Connected Health Pulse account is needed to participate.
CATEGORIES
Awards will be given for articles covering the following categories:
Audience Size
Every day, our articles are read by an audience of over 73,000 people on our site and newsletter. We use our machine intelligence and social media, bolstered by our editorial team, to curate this content.
But 2022 is coming to an end and we want to know: of all of our articles, which are the best of the best? Our machine intelligence, social media, and editors can get us close. But we want that extra special touch that comes from beloved reader feedback.
You can represent these 73,000 readers. Cast your vote and let us know what you like to see!
Judging Criteria
We're judging posts that we see to provide the highest value to industry professionals. Does your article include useful and actionable information? Is it tactical or strategic? Does it provide short- or long-term value? Those are the types of questions our judges will be asking themselves.
PROCESS AND TIMING
Submitting content for consideration
To nominate an article, please fill out the Typeform above. Articles must have been published between October 18th, 2021 and October 12th, 2022 to be eligible.
Nominations are open until October 12th. After that, our panel of judges will review the nominations and narrow them down to a list of finalists for each category.
Voting
Finalists will be announced on November 14th. Once finalists are announced, we will open up voting to our readers. Voting ends on November 28th. Winners will be announced on December 14th.
Program Committee
Meet our expert panel of judges!
Christina Thielst
Healthcare Administrator & Patient Advocate
Christina Thielst, LFACHE, has experienced the evolution of the healthcare system over the last 40 years as both a hospital administrator and consultant. She has a particular interest in engaging patients and their family caregivers in care processes for improved safety and quality. A highly respected thought leader in the continually evolving field of health information technology, her visionary work operationalizes the application of new and emerging technologies that healthcare organizations can leverage as solutions to patient care and workplace challenges. Her books include Social Media in Healthcare: Connect Communicate Collaborate, 2nd Edition, Applying Social Media Technologies in Healthcare Environments and Establishing a Regional Health Information Organization. Her weblog, Christina's Considerations, has also been added to the National Library of Medicine's collection and archive of medicine and public health blogs.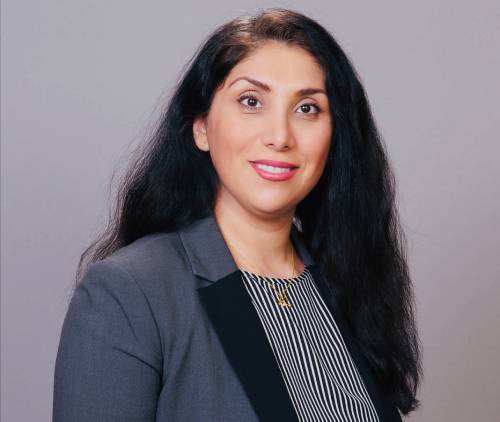 Prof. Dina Ziadlou
Professor at Colorado Technical University
As a university professor at Colorado Technical University in the USA, she fosters future healthcare leaders, physicians, nurses, and healthcare professionals to become an agent of transformation in the healthcare ecosystem toward achieving effective and successful outcomes. Likewise, She is a member of SMEs to develop and modify academic curriculums in health science and healthcare management. She believes that achieving the desired future, health and well-being for all, would start with the right education pathway, by empowering the human capital and innovating fresh ideas, and cultivating new mental models. Dr. Dina is an advocate of sustainable effectiveness development in the healthcare ecosystem and known for publishing the idea of the Quadruple Change framework for leading digital transformation in the smart healthcare ecosystem. From academia to practical medical environments, she has collaborated with healthcare organizations to create meaningful digital transformation and optimize care services in the digital era. She has several publications in leading digital transformation, innovation, telehealth, and digital health management that can be found in academic databases. She has been technical advisory board in IGI Publisher, journal reviewer, and the editorial board in international journals.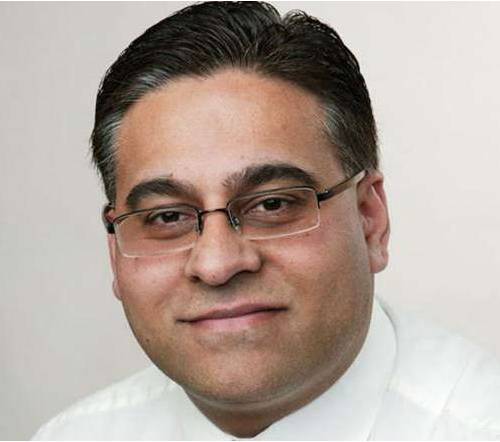 Zafar Chaudry
Chief Digital and Information Officer
As senior vice president and chief digital and information officer, Dr. Zafar Chaudry provides vision and leadership for the development of technology initiatives and enterprise-wide information systems and services for Seattle Children's Hospital. His goal is to enable clinicians with the best technology to deliver safe and excellent care to our patients. Chaudry, who began his career as a physician, brings to Seattle Children's over 20 years' worth of experience in healthcare informatics and a strong technical, business, and international standards-based approach to IS. He has worked in senior IT roles in startups and served as faculty at the City Colleges of Chicago. He then became CIO of Europe's largest women's hospital (Liverpool Women's) and its largest children's hospital (Alder Hey), both in Liverpool, England. He moved on to serve as research director for global healthcare at Gartner. Most recently, he was the CIO of Cambridge University Hospitals in the United Kingdom.